Event Date: November 10, 2022 - 11:00 to 12:30pm
Location: FSS4004 and Zoom

Presented by CIPS, the Scottish Council of Global Affairs and The University Research Chair in Global Political Thought

The political and economic upheavals of the past decade have presented formidable challenges for Scotland. These challenges are linked to its role as a member of the United Kingdom but also to its status as a nation with distinct political, strategic and economic interests that flow from its history and from its geographical position facing the North Sea reaching up to the Arctic. How does Scotland position itself in a rapidly changing world order, in relation to the UK, Europe, and the rest of the world? In this panel, members of the newly founded Scottish Council on Global Affairs will discuss these question and more.
The event will be in English.
Speakers:
Claire Duncanson
Senior Lecturer in International Relations, University of Edinburgh
Claire's research interests lie at the intersection of international security, IR theory and gender politics. Her work applies new theoretical insights about feminism, gender, and masculinities to current international issues, such as military interventions, peacebuilding and nuclear proliferation. Her current project, with Carol Cohn at the Consortium on Gender, Security and Human Right, is focused on creating a Feminist Roadmap for Sustainable Peace and Planet. Her recent publications include Her recent book, Gender and Peacebuilding, with (Polity Press, 2016) and Forces for Good? Military Masculinities and Peacebuilding in Afghanistan and Iraq (Palgrave Macmillan, 2013). For more information, please see https://www.sps.ed.ac.uk/research/cop26/claire-duncanson.
Stephen Gethins
Professor in Practice at the School of International Relations at the University of St Andrews
Stephen is Professor in Practice at the School of International Relations at the University of St Andrews. He is the author of Nation to Nation: Scotland's Foreign Policy Footprint. Stephen previously served as the MP for North East Fife and was the SNP's International Affairs and Europe spokesperson in Parliament and was particularly focused on Brexit on the run up to and aftermath of the EU Referendum. Stephen was also twice selected to sit on the House of Commons Foreign Affairs Select Committee, the first SNP Member to sit on the Committee. Before entering Parliament Stephen served as a Special Adviser to Scotland's First Minister focusing on International and European Affairs, Energy and Climate Change and peacebuilding with a particular focus on the former Soviet Union and Western Balkans. For more information, please see: https://scga.scot/scga-team-stephen-gethins/.
Peter Jackson
Executive Director, Scottish Council on Global Affairs and Chair, Global Security, University of Glasgow
Peter is Chair in Global Security at the University of Glasgow and Executive Director of the Scottish Council on Global Affairs. He has taught at the universities of Cambridge, Yale, Aberystwyth and Strathclyde and been visiting professor at the Université de Paris I (Panthéon-Sorbonne) and the Institut d'études politiques, Paris. He was editor of Intelligence and National Security (the world's leading journal in the field of intelligence studies) for twelve years, Peter's areas of specialisation include the international history of the nineteenth and twentieth centuries, the use of history in the formulation of foreign and defence policy and the role of intelligence in policymaking from both historical and contemporary perspectives. His most recent major publications are La France et la menace nazie, 1933-1939 (Nouveau monde, 2020) and Peacemaking and International Order after the First World War (Cambridge UP, forthcoming 2023). For more information, please see: https://scga.scot/scga-team-peter-jackson/
Chair: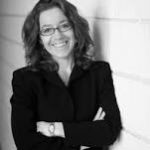 Rita Abrahamsen, Director of CIPS and Professor at the Graduate School of Public and International Affairs, University of Ottawa. Her research interests are in African politics and security, Africa and International Relations, postcolonial theory, as well as the Global Right.