Event Date: March 30, 2022 - 12:00 pm to 1:30 pm EDT
Location: online

Presented by CIPS and the Fragile States Research Network (FSRN)

Our understanding of legitimacy, especially state legitimacy, is anchored in the experience of Western democratic countries and the functioning of the Weberian-inspired states. The tools that we use to assess and measure legitimacy are also informed by the Western understanding of what legitimacy is and how it is manifested. Given that Western-style state systems are not the norm in the rest of the world, this exclusionary and uncompromising understanding of legitimacy along with strong desires to see a transition to Western-inspired liberal democracies around the world has left very little space for the critical and non-Western informed understanding and assessment of legitimacy. In her book, Reconstructing our Understanding of State Legitimacy in Post-conflict States, Ruby Dagher provides a critical discussion around our understanding and measurement of legitimacy and its implications for countries experiencing conflict or are moving out of conflict. In doing so, she makes the case for the need to develop and use new legitimacy indicators when assessing legitimacy in non-Western countries that have experienced or are experiencing conflict, indicators that are less informed by the Western experience of legitimacy and more informed by people's needs, desires, experiences, and perceptions.
Join us for what promises to be an interesting and lively armchair discussion between Ruby Dagher and Christoph Zuercher. The event will include a discussion of the book as well as a Q&A period with the audience.
The event will be in English.
Author: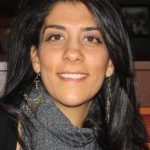 Dr. Ruby Dagher is a Replacement Professor at the School of International Development and Global Studies at the University of Ottawa, a researcher, and a consultant. She has a PhD in Public Policy and Administration with research focused on issues related to conflict, legitimacy, development studies, evaluation, gender equality, as well as bias, diversity, and racism.
Ruby's first in-depth research project focused on legitimacy and post-conflict state-building in non-Western countries. This research led to the publication of several journal articles, book chapters, and other research initiatives. It has also led to the publication of her book Reconstructing our Understanding of State Legitimacy in Post-conflict States. Moreover, this research informed her work on evaluation, civil society actors, development, and non-Western approaches to development. In addition to the aforementioned monograph, Ruby has also co-published a book, The Role of Monitoring and Evaluation in the United Nations 2030 Sustainable Development Agenda, with Palgrave, authored journal articles in Third World Quarterly, Canadian Foreign Policy Journal, Conflict, Security and Development, and the Canadian Journal of International Development, co-authored articles in the Journal of MultiDisciplinary Evaluation and the American Journal of Evaluation, authored book chapters in What Lies Ahead? Canada's Engagement with the Middle East Peace Process and the Palestinians, How Ottawa Spends 2015-2016: The Liberal Rise and the Tory Demise, and How Ottawa Spends 2014-2015: The Harper Government – Good to Go?, and co-authored a book chapter in Actions, Obligations and Omissions: Canada and Gender Equality in the Global South. Ruby is also very active on issues related to the Middle East and has appeared on various media outlets speaking on issues related to this region.
She previously worked in the banking sector and the Canadian International Development Agency, now Global Affairs Canada – Development. Ruby has also consulted for the Caribbean Development Bank, the University of Central Asia, the Canadian Foreign Service Institute, and the Association of Part-time Professors at the University of Ottawa.
Moderated by:
Dr. Christoph Zürcher is Professor at the Graduate School of Public and International Affairs, University of Ottawa. His research and teaching interests include conflict research, methods of conflict research, state-building and intervention, and international development. His regional focus is on the Former Soviet Union especially on Russia, the Caucasus, and Central Asia including Afghanistan.